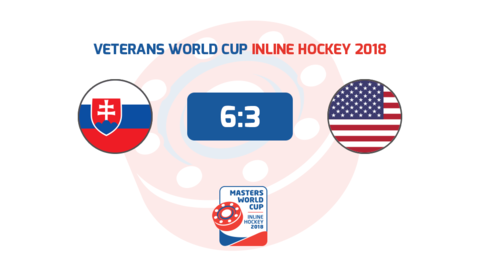 Slovaks beat Americans to advance into tomorrow's final!
Nový Jičín – Slovakia has advanced to the final after a great first half of the game. Although their performance was not perfect during the whole game, only the final result matters.
The first half was dominated by the Slovaks. Peter Foltýn, Peter Kotlárik and Stanislav Jelínek scored four goals altogether and their team ended the first half with a four-goal lead.
However, Team USA got back into the game in the second half as they increased their performance. Three quick goals by Robert Clouston and Matthew Koleski – the latter scoring twice – gave the Slovaks a hard time.
The Slovaks did not want this well-started game to go by, though. Slovakia made the game safe with Peter Kotlárik completing his hat-trick at the end of the game.
Slovakia - USA 6-3 (4-0, 2-3)
Goals and assists: 11. Foltýn (Štábel), 18. Kotlárik (Lezo), 19. Jelínek (Lezo), 20. Chatrnúch (Kotlárik), 39. Kotlárik (Jelínek), 40. Kotlárik - 33. Clouston (Vicklerman), 34. Koleski (Lalonde), 36. Koleski. Referee: Ptáček, Moine. Penalties: 0:1. PPG: 0:0. SHG: 0:0.