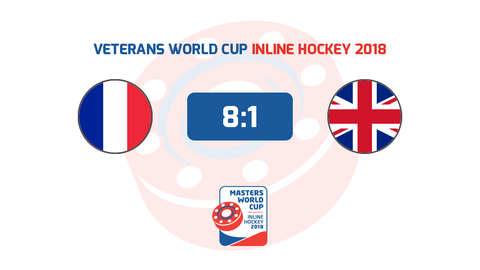 France easily secure 7th place, edge Great Britain 8-1
Nový Jičín – France beat Great Britain to clinch seventh place in Saturday's second game in Nový Jičín. They dominated the whole game and won easily 8-1.
Both teams started the game a little bit nervous, but France came up with the first strike. Lionel Reigner opened the scoring but GB's Ivor McBean found a quick answer. From that moment, France dominated the game. Thibault Vincent and Herve Legallic scored two goals to make it 3-1 by halftime.
France entered the second half with pressure and scored five more goals to win easily 8-1. The French finished the tournament in 7th place, while their opponents from Great Britain finished one place below.
France – Great Britain 8:1