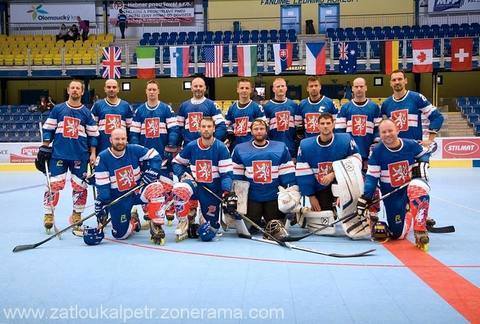 Czech masters rout Canada 9-2 to win bronze medals
After a heartbreaking semifinal defeat against France, the hosts made sure that they will not finish the tournament without a medal. In the battle for bronze, Czech Republic beat Canada 9-2!
The Czechs got off to a quick start. Vorel found an unmarked Lubomír Korhoň who beat Servos just four minutes into the game. In the very next shift, Pavel Hanák made it 2-0. And when Lubomír Korhoň scored another Czech goal just two minutes later, Servos had enough and was replaced by Cobb.
The goaltending change sparked Canada's offence, at least momentarily, as Jamie Visser quickly put Canada on board. However, just seconds later, Ondřej Veselý gave the Czechs a three-goal lead again. Still in the first half, Ronald Schubert and Martin Vozdecký beat Cobb as well. The 6-1 score did not last very long, as Darrin Gentes tipped the puck into the net just before the buzzer.
That was the last time the Canucks could celebrate, though. After the break, it was only Czechs who kept scoring and eventually extended their lead to 9-2, thanks to two goals by Lubomír Korhoň and one by Ondřej Veselý.
Czech Republic – Canada 9:2 (6:2, 3:0)
Goals and assists: 4. Korhoň (Vorel), 5. Hanák, 7. Korhoň (Vorel), 9. Veselý (Vozdecký), 11. Schubert (Würtherle), 17. Vozdecký, 22. Veselý (Plášek), 28. Korhoň (Vorel), 31. Korhoň (Kubiš) – 9. Visser (Larocque), 20. Gentes (Corbeil). Referees: Coutant (FRA), Scheibner (GER). Penalties: 1:1. PPG: 1:0. SHG: 0:1.